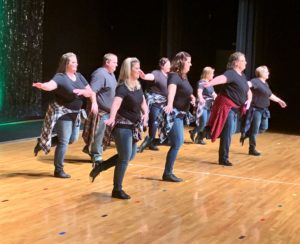 Did you dance as a child and really miss it? Even if you didn't you can still join us for
our Adult classes! We offer classes for Adults in Ballet, Tap, Jazz, and Hip Hop. The
Ballet class is 45 minutes and taught by Miss Lida. The Hip Hop class is a half hour
and taught by Miss Mantha, the Tap and Jazz classes are also a half hour and both are
taught by Miss Lida.