Class Cancellations for Holidays
Labor Day – No Classes
Halloween – No classes after 3:00 pm
Thanksgiving Day – No Classes
Memorial Day – No Classes
Fourth of July – No Classes
These missed classes can be made up or they can be forfeited. Credit will not be given for these days. Classes will be held for all other Monday Holidays. 
Class Cancellations for Bad Weather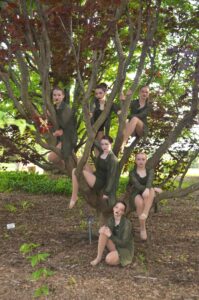 If Metamora Grade School classes are canceled or dismissed early for the day, Merrilee Studios' classes MAY also be canceled.
In case of bad weather, please check your email, check the studio facebook page, or call the studio to confirm.  These three sources will be updated by 2:00 pm of the day in question.  For Monday morning classes, notifications will be posted by 8:30 am.
Cancelled classes can be made up or forfeited. Missing a cancelled class will not count against perfect attendance.