MARY DEXTER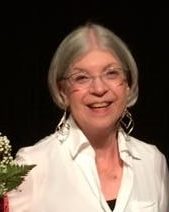 Mary has been involved in dance since she was five years old as a performer, teacher, and choreographer. She earned her Bachelor's degree from Wilkes University, opened Merrilee Studios in 1977, founded the TazWood Dance Company in 1982, and had a second school in Pekin from 1985 to 1996.  She then began teaching dance at Illinois Central College in 1989, received an Individual Artists Grants from PAASC to attend the First American Jazz Dance World Congress in 1990 and to the Vaganova Syllabus Seminar in 1995.  She participated in the Rhythm Tap Conference in Boulder, Colorado in 1992, worked with the Chairman of the Fine Arts Department to expand the dance program at ICC to include jazz and tap dance and to offer an Associates Degree in Dance in 1993, and was an Instructor and Adjunct Faculty member at Illinois Central College for 23 years. Her students can be seen dancing and choreographing for many of the area's musical comedy productions, and teaching and owning many area dance studios. Since, she retired from teaching at ICC in 2012, she busies herself with teaching and choreographing in the dance studio and playing with her cats Misha and Gelsey.
LIDA BERG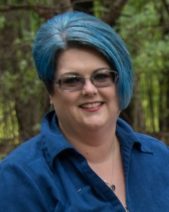 Lida began dancing at age 5 and grew up at Merrilee Studios learning dance from her mom, Mary Dexter.  Lida was a member of the Taz-Wood Dance Company for 8 year and has taken classes in Chicago with many of the industry greats including Frank Hatchett, Steven Boyd, and Jo Rowan.  Lida lived in the Philadelphia area for 6 years and worked as an Executive Assistant and Television Producer for local talk shows.  She has done makeup and some choreography for several video shoots for websites and commercials.  Lida currently teaches Tap, Ballet, Jazz, Contemporary, and is the Director of the Merrilee Dance Company.  Lida Lives in Germantown Hills with her husband Brent and 2 cats Zoe and Kaylee.
MANTHA MCMURTREY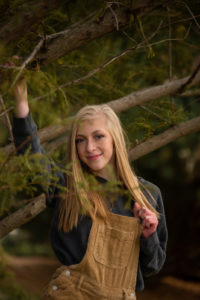 Miss Mantha began taking tap at Merrilee Studios when she was three years old. She slowly began adding more classes and the studio quickly became her second home. In 2013,Mantha joined the Merrilee Dance Company. The Company confirmed her love for dance and she knew from then on that dance would always be an essential part of her life. Mantha choreographed her first competition solo in 2016 and has been choreographing her solos ever since. In 2018, Mantha began choreographing routines for MDC and a few recital solos as well. Mantha began teaching Hip Hop and K/1 Ballet at the studio in the fall of 2019. She has loved being able to build relationships with her students and spread her love of dance to students of all ages. Mantha graduated from Metamora Township High School in December of 2019 and plans to continue teaching at Merrilee Studios for many years to come!
LILLY TWAIT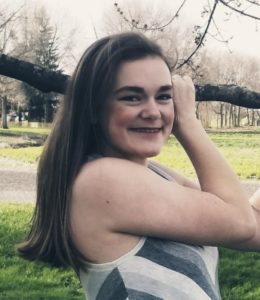 Miss Lilly is one of the studio's newest and youngest teachers! She was homeschooled grades K-8th, and now attends Chesterton Academy of the Sacred Heart. Lilly has been dancing at Merrilee Studios since she was 5 years old, taking ballet, and gradually adding classes. She was in the children's section of the Tazwood Dance Company performances for 7 years, and has loved dancing her whole life. In 2014, Lilly and her older sister, Sylvie, received the Edmund F. Moritz Scholarship, and in 2017, Lilly was awarded with the Lydia M. Moritz Scholarship. Miss Lilly became a member of the Merrilee Dance Company in 2018, and was named Dancer of the Year in 2019. Lilly started demonstrating when she was 13, and started teaching at age 15. Miss Lilly teaches ballet and stretch & strengthen.