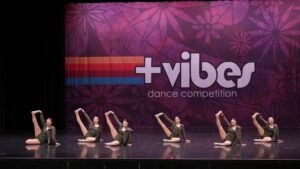 Whether you are just starting out or have years of experience, Merrilee Studios has options for you.
We evaluate our dancers and place them in levels so that classes are based on skill and not strictly by age. Ages listed below are to give you an idea but they are not hard and fast rules.
Merrilee Studios offers the following levels:
PRESCHOOL (Pre) – Typically 2­-5 years of age and potty trained
Preschool classes are available in Tap, Ballet, and Tumbling. These classes help your young children learn how to concentrate and learn to participate in a class environment. We want your child to gain confidence, feel success and establish a healthy love for exercise that will stay with them throughout their lives.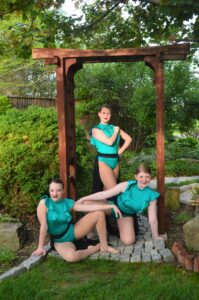 In our preschool dance classes, students will learn technique in fun and age appropriate ways as well as routines that are part song with motions and part dance steps. They will learn three complete routines, as well as technique during the school year, including the recital routine which they will start after Christmas. All preschool dance classes participate in the dance recital.
In our Preschool Tumbling classes, the students will start with front and back rolls and then progress through many other types of rolls, cartwheels and back bends. All our tumbling students progress at their own rate, moving on to the next skill when they are ready. Our classes also include fun learning exercises with tumbling aides.We keep the class moving by including breaks of fun movement songs and activities. Our Preschool Tumbling classes do not perform in the dance recital. To acknowledge the skills that these children have learned, they will receive certificates of participation and their names will be listed in the recital program.
KINDERGARTEN / LEVEL 1 (K/1) – Typical age 5­-7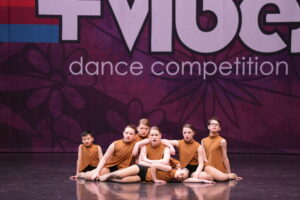 Our Kindergarteners take classes with our Level 1 students. We find that it helps move the Kindergarteners into our school age program. Like the Preschool classes, these classes still focus on teaching technique in a fun and age appropriate way that allows your child to build confidence and achieve success. However for kindergarteners we take it to the next level. The technique is designed to challenge them but never frustrate them. This is where they will begin to "dance like the big kids". In Ballet this means learning real barre technique, in jazz they start to learn turns and jumps, and in tap they progress into harder combinations. Our focus on technique will make your child the best dancer he or she can be.
LEVEL 2 THROUGH LEVEL 5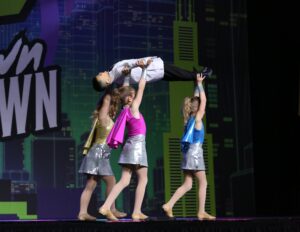 In our Level 2-5 classes our students  really become dancers.  These classes focus mostly on technique in the fall, then continue our emphasis on technique as they learn their recital dance after Christmas.  As they progress through the levels, usually spending a year or two in each, the technique becomes progressively more and more challenging.
ADULTS – 18 and over
We offer adult classes in Ballet, Tap, Jazz, and Hip Hop. Just like in our school-age classes, our adult students focus primarily on technique in the fall and begin learning a recital routine after Christmas. Our adult classes are suitable for beginner and intermediate students.
Class Descriptions (Click class name for more information)
Core Classes
Specialties